Welcome to your personal style adviser
So what is a capsule wardrobe?
A capsule wardrobe is a compact collection of mix and match seasonal pieces you'll wear time and time again. Smart shopping is about choosing items that can be worn together in many different ways to make your wardrobe work harder. So once you understand your style and shape, a carefully chosen collection of items can be combined in dozens of outfits, giving real value for money.
Remember: Real value = price ÷ times worn
This means the more you wear something, the better value it is! So if you've a wardrobe bursting with clothes but you've still got 'nothing to wear' then it's time to create a capsule wardrobe to suit your shape. Carol can show you how.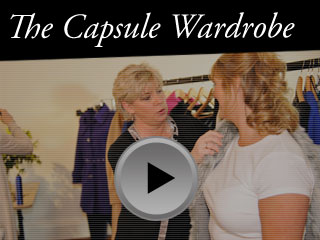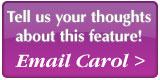 Your core wardrobe
- timeless pieces every woman should have
Aside from seasonal updates and accessories, Carol recommends a 'core wardrobe' of six must-have basics that will never date.
Do you have these in your wardrobe?
Great fitting pair of jeans
Little black dress
Smart black/ neutral coloured trousers
Classic white or ivory shirt
Long cardigan
Flattering coat or jacket
With these versatile staples to fall back on, you'll find you can get many looks with very few additions – dress them up or down to suit the occasion. Based on 'cost per wear', it's well worth investing in good quality pieces that will look good and last, season on season.
By mixing and matching your 'core' pieces and more seasonal 'capsule' items, you can create over a hundred new outfits – and save yourself some money in the process!